EDDM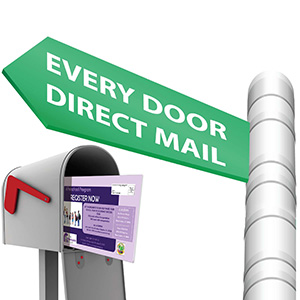 Every Door Direct Mail® (Print Only)
With Every Door Direct Mail® service from the U.S. Postal Service®, you can reach the customers who matter the most to your business in nearby neighborhoods. You don't even need to know names or street addresses. Simply identify the neighborhoods you want to target and your printed piece is delivered to every active address in your target area.
With EDDM Print Only, you provide your own indicia, set up artwork files properly, fill out the USPS paperwork and deliver your postcards to the post office while PK Graphics handles all of the printing. For more information on how EDDM works and artwork requirements, please visit https://eddm.usps.com/eddm/
Durable cardstock
Full brilliant color
High quality offset printing
Changing the Paper Option (First Option in the Pricing Calculator) will give you different Quantity Options. For example: 16pt Cover will change the quantity to increments of 1000 and 12pt Cover will change the quantity to increments of 5000.
Templates
Use one of our general templates to make sure your artwork is correctly setup for print.
Download Templates